Get Your Glow Back Post Holi With These At-Home Facials
You can regain your face glow post Holi with the right care.
The fun day of Holi is fast approaching and so is the fear of skin damage. The majority of us enjoy playing Holi, but the prospect of skin harm makes us think twice. Synthetic Holi colors have some seriously nasty side effects on our skin, which can endure for days. However, you can put worries aside and go out to enjoy Holi because natural at-home facials and home remedies can help you maintain your skin healthy after the Holi event.
To help you get rid of the problem, we talked to Supriya Agarwal, Beauty Expert & Brand Manager, Nature's Essence. Here, we've gathered some great home remedies and at-home facials to calm your skin:
Lemon And Curd Mask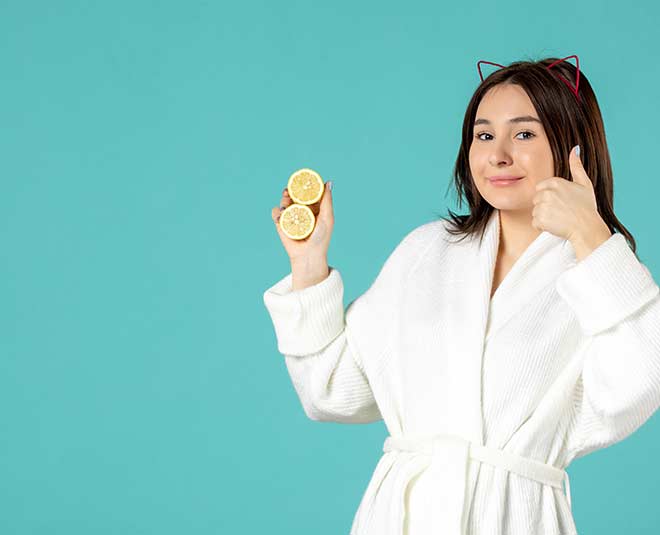 Take 1 tablespoon of curd, add 2 teaspoons lemon juice. Apply this mixture to the areas where the Holi color needs to be removed. Take a bath with regular water after a few minutes.
Use Turmeric To Get Rid Of Chemical
Turmeric includes curcumin, a pigment that aids in the removal of chemical colors from your skin. Furthermore, it possesses skin-brightening qualities.
In a bowl, combine 2 tablespoons turmeric powder and 2 tablespoons multani mitti. Then, to make it into a paste, add a little rosewater to the face pack. Now apply the paste to the affected areas and wait 18 to 20 minutes. Wash it away with cold water.
Don't miss- Safe Holi: Things You Shouldn't Do On Holi
Gold Facial: For A Glowing Gold-Like Radiance
At home gold facial is your go-to selection if you wish to recover your radiance post-Holi. Gold's goodness brightens the complexion and restores your gold-like radiance. An excellent gold facial with 4-5 easy steps will effectively remove tanning and make your skin look even-toned while cleaning the chemical colors and moisturizing your skin. Following Holi with a home gold facial will revitalize your skin and give it that "Extra Special Glow & Radiance." There are various DIY at-home gold facial kits in the market that may help you gain your glow.
Don't miss- Holi 2022: Attend These Holi Parties in Your City To Get The Most Out Of Your Holi Thrills
Diamond Facials: To Regain Diamond Like Shine
Diamond facials will nourish and improve the texture of your skin while also assisting your skin in regaining its natural radiance. By eliminating dead skin cells, they keep the skin's pH balanced. It also maintains the skin smooth and evens out the complexion. Diamond facials are highly recommended for aging skin in order to acquire an ageless shine after the Holi.
Papaya: For Damage Treatment And Detoxification
Papaya goodness in-home facial kits act as an antioxidant and detoxify the skin, giving it a gorgeous appearance. Papaya is abundant in papain enzyme and Vitamin, both of which help to reduce skin pigmentation, blemishes, and dark spots in their purest form. A papaya-infused facial kit can help unclog pores, firm skin, and make it look more radiant. After Holi, this facial is highly recommended.
Conclusion
Post-Holi facial is a must for every skin type. Natural kitchen ingredients and home facial kits provide such an opportunity to rejuvenate your skin and give back your healthy and natural glow right in the comfort zone of your homes! There are numerous options available, you just need to make sure you pick a brand you can trust, with a legacy in handling Indian skin types, and your skin will be all set to shine! Also getting started with a "once in a month at-home facial" is the key to an inevitable glow. So Go Girl.. GLOW!!
For more such stories, stay tuned to HerZindagi!