I have been on the search for a good mud mask and activated charcoal masks for a while. When I got my hands on this two-in-one, I had to give it a try and here is my detailed review of it after using for a week.
Claims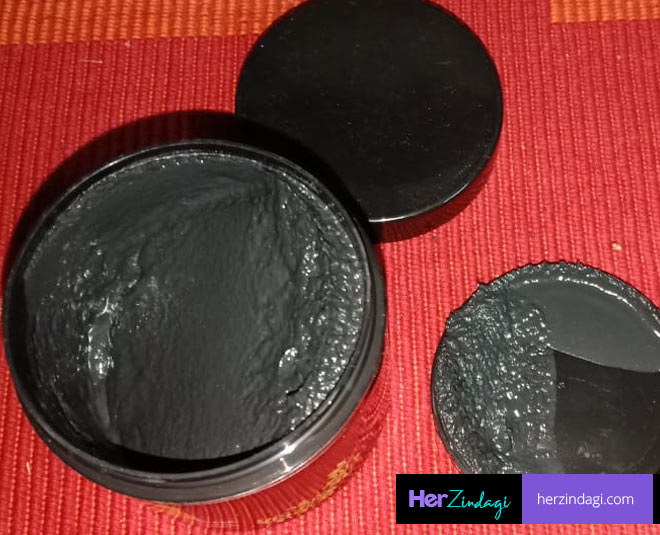 Moor Mud has been used since ancient times for beauty treatments. With high levels of organic content, thousands of years old Moor Mud is manually harvested in Europe without addition of chemical substances. Heilmoor clay is the official name for moor, an important health and wellness ingredient for many centuries. In Austria, a rare form of nutrient-rich peat which was formed during the Ice Age as the result of a geological shift which caused a layer of rich vegetation (including herbs, plants and flowers)
Submerged under up to 60 feet of clay, where it remained, cocooned within the Earth, and now totally protected against pollution. One of the first users of moor was Cleopatra herself. Moor Mud is great for: Acne, black heads, dermatitis, dry skin, eczema, psoriasis, Mature skin, oily face, open pores, sensitive skin, sun damage, wrinkles.
Ingredients
Purified Water
Glycerin
Multani Mitti
Moor Mud
Bees Wax
Charcoal Black
Mica Black
SLS
Packaging
It comes in a black tub with branding in green and white. The tub is sturdy and great for storing activated charcoal-infused mud mask.
Price
You can buy Fruit Of The Earth Purifying Moor Mud Mask for Rs 500.
Texture/Fragrance
This is a black, thick pasty mud mask with a rather strong smell. The whiff, however, settles down after a while. No, it does not give a headache, it smells like musky fragrances men use.
Don't Miss: HZ Tried & Tested: Plum Green Tea Clear Face Mask Detailed Review
My Experience
I used this mask for a week, so three uses and it is a rather cooling mud mask. It was surprisingly, not all drying as many masks actually rob you off that sebum and natural oils of your face and neck. It takes around 10-15 minutes to dry properly and should be washed with warm water. For proper results, we need at least a month of application but so far it has left my skin refreshed and squeaky clean. The only negative I found was that it has SLS (Sodium Lauryl Sulfate) which in big dosage is bad for the skin.
Pros
Sturdy Jar
Leaves your skin squeaky clean
Cons
Travel-friendly but it would be nice if the brand comes out with small sizes as well.
Contains SLS.
Verdict
I am very particular about using SLS and paraben-free products as the prolonged use of these chemicals is not very good for you, but if is about getting the work done, then it is effective.
Rating
4/5