Now that we all are stuck indoors during this lockdown period, we have all the time to pamper our skin. All this while, none of us had this time to pay attention to our skin problems. Well, if you have been hunting for some interesting beauty DIYs then we have an easy one for you here. We had a chat with beauty expert Aashmeen Munjaal and she shared with us an interesting vegetable ice cube DIY.
To get that natural glow, Aashmeen Munjaal shared this easy DIY that can help you get rid of a lot of skin problems like pigmentation, pimple, tanning, premature ageing among others. For this DIY, you need:
(Optional) If your skin is dry, you can add almonds to this paste. If you have acne-prone skin, you can add mint leaves to the mix. If your skin is dull or infected then you can add three pinches of turmeric to it.
Directions:
Take cube each and mix all the three veggies in a mixer to get a pulpy paste. Now take an ice tray and transfer this paste to the tray. Freeze in the refrigerator.
How To Use?
When you wake up in the morning, take one cube and apply all over your face and neck. You can also use it before you go to bed. Do a light massage on your face using the cube. Keep it for 15 minutes and then gently massage to remove it from normal water. Do it regularly for a week to see the difference on your skin. You can apply this vegetable cube on your arms or legs, knees where your skin has turned dark.
Why Does This Beauty Tip Work?
All the three ingredients used in this ice cube hack are natural.
Tomato For Skin
Tomatoes are packed with vitamins that help you fight ageing signs like wrinkles, fine lines, pigmentation.
Tomatoes lead to the production of collagen that keeps your skin youthful.
Tomato has vitamins C and E that gives your skin a natural glow.
Tomatoes cleanse your skin and work as a natural remedy for acne.
Tomato is also a natural astringent, it tightens your pores.
Cucumber For Skin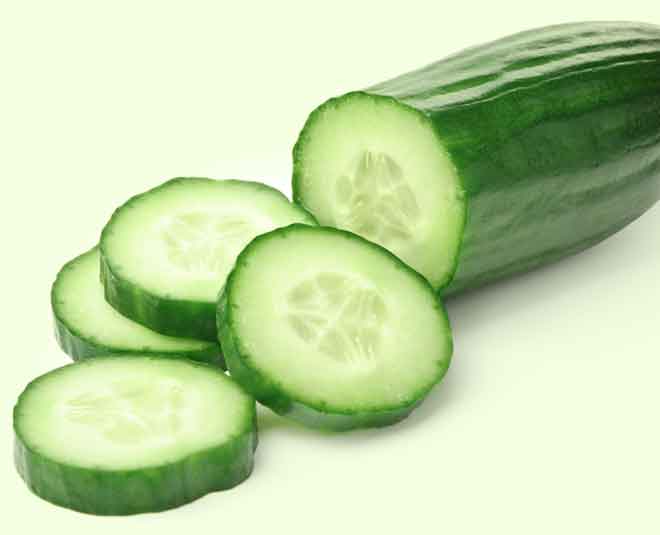 Cucumber has a soothing and cooling effect which is great for your skin.
Cucumber hydrates your skin and keeps it fresh and moisturised.
Cucumber makes your skin look young and beautiful, it reduces the appearance of ageing signs.
Potato For Skin
Potatoes can help in removing dark circles and treat wrinkles too as it is packed with antioxidants and vitamins.
Potato helps in removing blemishes and pimples from your face.
Many don't know that potato works as a skin lightening agent.
Potato can also be used for treating sunburns.
Let Your Skin Soak In Fresh Air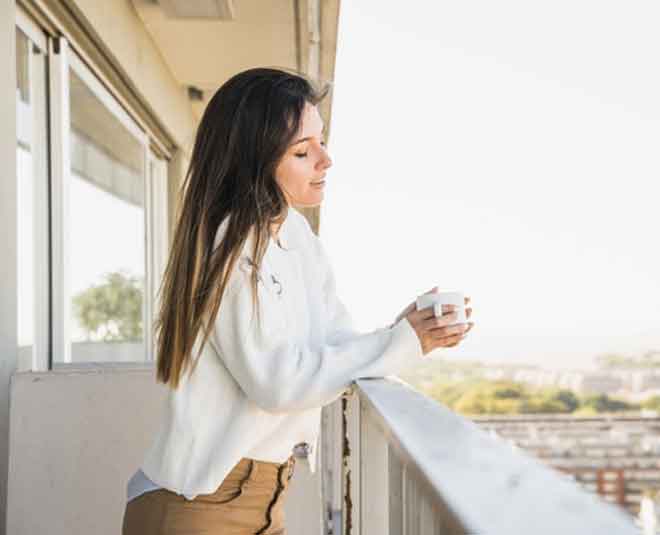 Now that you aren't getting to move out of your house, make sure you let your skin breathe in some fresh air. For this, go to your terrace or balcony to let your skin soak in some fresh air and sunlight. Make sure you never do this between 12 to 3 as this is the time when the sunlight can harm your skin the most. Go early in the morning or late evening.
Consume Natural Foods
Beauty expert Aashmeen Munjaal also talked about eating all things natural during this time. She shared that one must consume foods that are natural and not processed. This helps you keep your skin fresh and glowing. She shared that one must drink coconut water, eat lots of fruits like watermelon and musk melon.
We hope these beauty tips shared by the expert help you achieve that flawless skin you always wished for!