Yasmin karachiwala is the reason behind some of the hottest and fittest actresses of Bollywood. Over the years, she has trained celebrities like Katrina Kaif, Alia Bhatt, Kriti Sanon, and many more divas of the tinsel town. Yasmin is quite active on her Instagram page and loves to delight her followers with some of the most effective exercises and easy-to-make healthy dishes. This time she took to her insta page and shared her secret nimboo paani recipe to beat the hot and humid weather conditions the right way.
"My secret Nimboo Pani recipe REVEALED!!!! Need something refreshing to drink? Your summer drink of choice just got an upgrade!" she wrote.
View this post on Instagram
Yasmin's Nimboo Paani Recipe
Ingredients
1 Lemon
Fresh Ginger (1 inch)
Mint Leaves
1 tsp Jaggery
3/4 Glass of Water
1/2 Tsp Black Salt
1/4 Tsp Cumin/Jeera Powder
Pinch of Salt
2-3 Ice Cubes
How To Make?
Take a blending jar
Squeeze out the juice of one lemon
Add the juice to the jar along with all the ingredients
Pour the glass of water and blend it for 1 minute
Strain it into the serving glass and enjoy it!
Let's Look At The Benefits Of These Ingredients
Lemon
This small but marvelous citrus fruit is loaded with vitamin C and antioxidants which are important to protect our cells from free radicals. Moreover, having lemon juice during summers enhances the flavor of the plain water, and helps the body to stay hydrated for longer hours. It is believed that lemon also aids in relieving many digestive issues and boosts the immunity of the body. The vitamin C present in the lemon is also known for improving skin quality, by keeping the issues such as wrinkles, dryness, and sun damage at bay.
Black Salt
Black salt or Himalayan pink salt is great for improving your digestion in summers. Black salt in Indian households is popularly known as kala namak which has surprisingly low sodium level as compared to your regular salt. Black salt is also rich in iron, calcium, and magnesium which are important for a healthy body.
Jaggery
Jaggery or Gur is a healthy alternative to your refined white sugar that helps the body to clean from within. It is a great option for detoxifying your body and improving the digestion system naturally. Jaggery is also loaded with minerals, calcium, iron, and potassium which are essential for the body.
Don't miss: Alia Bhatt's Favourite Food Is Packed With Proteins And Healthy Carbs
Ginger
Ginger has many medicinal properties that help your body to combat digestive issues, nausea, and mild cold and flu. The Gingerol present in the ginger consists of many anti-inflammatory and anti-oxidant properties which are good for the healthy functioning of your body.
Don't miss: Celeb Fitness Coach Yasmin Karachiwala Shares 5 Min Health Snack Recipe
Cumin or Jeera Powder
Cumin seeds are a natural anti-oxidant, and helps with reducing and relieving issues like stress, irritable bowel syndrome, and may also aid in weight loss and cure diarrhea.
Mint Leaves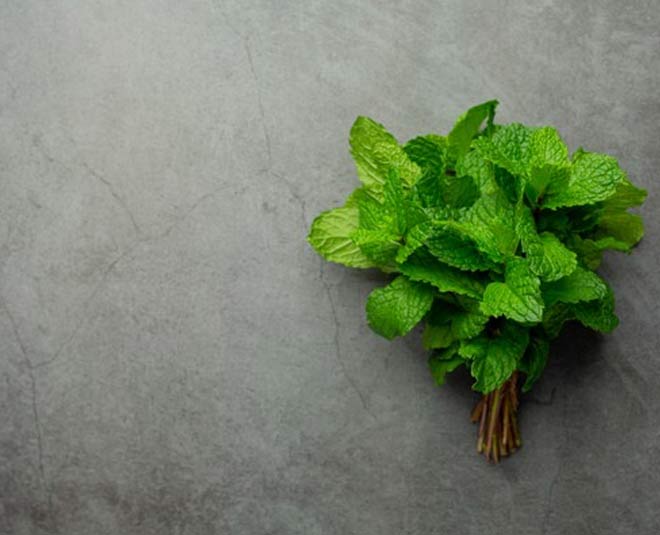 Mint leaves are rich in nutrients and are loaded with vitamin A and antioxidants. It is known to soothe digestion-related issues and helps people overcome the sluggishness in summers.
If you liked this article then share your thoughts on our Facebook page. Stay tuned to Herzindagi for more such stories.