Along with the joy of becoming a parent, you also experience an overwhelming feeling as you delve into a new set of responsibilities. The sudden responsibility of a tiny human being makes you worry about keeping your baby safe and healthy at all times.
Paridhi Mantri, Leading Consumer Insights and Product Innovation at Super Cute's Diapers says, "Amongst one of the first few skills new parents have to learn and master is how to change their baby's diaper. A newborn's skin is as delicate and sensitive as them. Taking proper care of your baby's hygiene helps build immunity that is important for their health and happiness in the long run."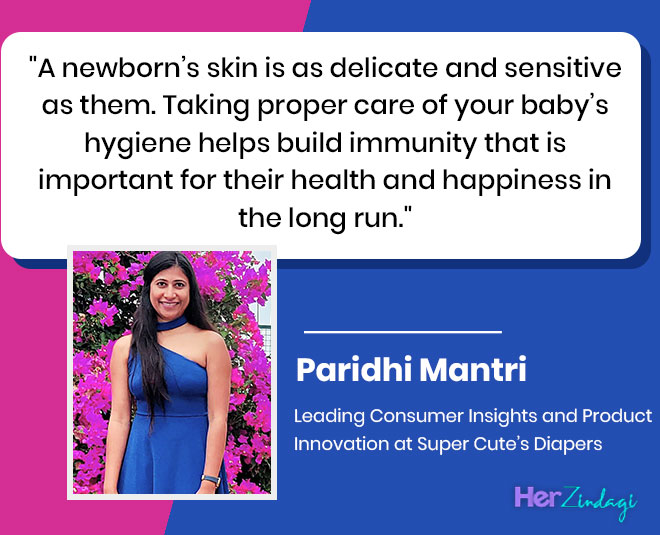 Receiving the right guidance from an expert can ensure diaper duty is much simpler and safer for a first-time parent and their newborn. She also shares a few hygiene habits that are imperative for your little one's well-being.
Maintain Personal Hygiene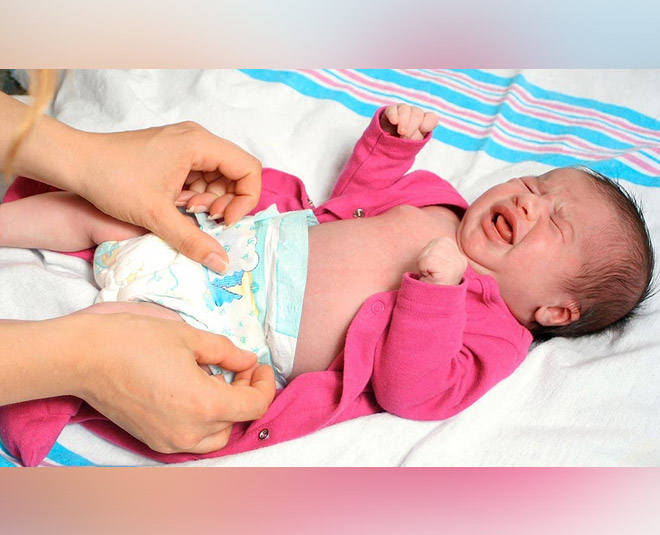 When taking care of your baby, the most essential step is to maintain one's own personal hygiene. Washing or sanitizing your hands regularly before you begin changing the baby is very important. Make sure to keep your nails trimmed in order to keep the bacteria at bay and also to prevent scratching your baby.
Preventing Diaper Rash
Use a comfortable and absorbent diaper to control the moisture and prevent diaper rashes. It is highly recommended to change your baby's diaper every 2 to 4 hours as a soiled diaper for prolonged period can increase the chances of catching infections or causing rashes. Cleaning the diaper area with an alcohol-free wipe and ensuring the area is dry is also important. A mild diaper cream can be applied, if necessary, but the fastest way for the rash to heal is to keep it dry.
Choosing the right diaper
Please check the size closely because appropriate diaper size is important. If the diaper is too small, then it can create rashes, marks and irritation. If the diaper is too big, then it may leak easily due to poor fitting.
Picking the right diaper is an important task so as to ensure your baby is at the right comfort level throughout the day and their hygiene needs are taken care of.
Opting for the appropriate diaper size is crucial and should be chosen wisely. If the diaper is too small, it can cause rashes, scratches, and irritation. If the diaper is too large, then it may leak easily due to poor fitting.
Try a super absorbent diaper so it can absorb multiple wettings and ensures maximum protection from built-up dampness thus prevent rashes.
Select a soft and breathable diaper that is lightweight and does not restrict baby's movements. Super Cute's offers India's first Ultra-Thin baby diapers that are extremely comfortable and soothing for the baby's skin.
Don't Miss: Expert Shares The A-Z Of Menstrual Cups: From Safety Measures To Benefits!
Hygiene and cleanliness
Hygiene and cleanliness are a priority when it comes to baby care and changing diapers in order to keep away all the bacteria and germs. Start by using a surface disinfectant and wiping the changing table so the surface is clean enough to change baby's diaper. Gather your supply of one or two clean diapers, a washcloth or wipes, and a changing sheet.
Ensure you wash your hands thoroughly, then remove the soiled diaper and carefully give your baby a good clean with a mild wipe or wet washcloth. When cleaning a girl, ensure you wipe front to back and for boys its back to front and properly dry the folds in the skin to prevent infection. In case of a diaper rash, use cotton balls, warm water, and a towel, and apply a mild diaper rash cream or baby powder and lotion can optionally be used too.
Don't Miss: Expert Shares Why You Should Switch To Period Panties
Disposing diapers correctly
Soiled diapers need to be correctly cleaned and disposed to maintain a hygienic environment. If possible, put the diaper content into the toilet before disposing it. Fold the diaper and reseal the adhesive tapes to hold it in place, it can also be wrap in old newspaper and then disposed. Empty the garbage regularly in order to reduce smell and prevent the growth of bacteria. Remember to wash your hands after you dispose the diaper.
For more such stories, stay tuned to HerZindagi!
Did you like this article ?